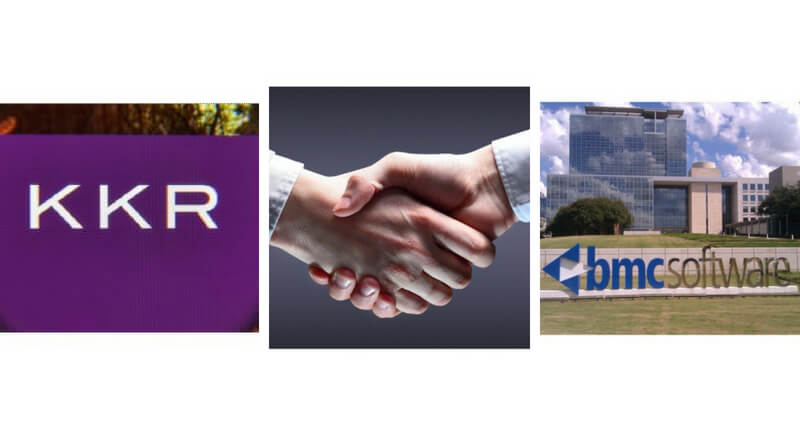 KKR is all set to buy BMC Software
Published : June 2018
KKR & Co LP, the investment firm, is back in news, this time by declaring its plan to buy BMC Software, the US based business software company, from owners Golden Gate Capital and Bain Capital. The Houston based BMC offers software which help companies organize their tech support functions was earlier bought for $6.9 billion in the year 2013 by a group that is led by Golden Gate Capital and Bain Capital. KKR & Co LP declared on Tuesday that it will be acquiring BMC Software in a deal valued at $8.5 billion, the largest buyout for the firm since its financial debacle in 2008.
This deal highlights how the private equity firms are now turning into bigger leveraged takeovers as they are seeking to put $1 trillion of unused money of the investors to work. The private equity firms are only paid the performance and management fees on the investor capital which is arranged on deals.
Earlier this month, KKR made an offer for Envison Healthcare Corp, a physician services provider in US, partnering with the US hospital operator HCA Healthcare Inc. Envison was valued at $10 billion including debt.
The software that is provided by BMC, helps the software companies to reorient themselves by focusing on the high margin business like cybersecurity, cloud computing, and data analytics. KKR has invested near about $26 billion in the technology sector market over the past 10 years. BMC would join a portfolio that includes Epicor, Mitchell, and Calabrio. All these firms make software used by various businesses. It is expected that KKR would make use of BMC as a platform for making further acquisitions. The private equity firms follow a common strategy for increasing the pricing power in their markets. Jefferies, Credit Suisse, Mizuho Bank and Macquarie has provided finances for the acquisition. The acquisition is expected to close in Q3 of 2018. It has also been known that Credit Suisse, Goldman Sachs, Morgan Stanley were some of the financial advisers of BMC, while Macquarie capital was the financial advisor of KKR.
© Sheer Analytics and Insights Pvt. Ltd., 2018