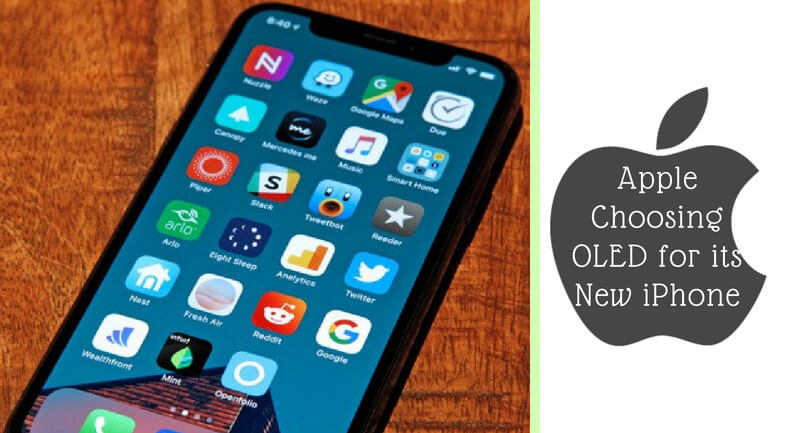 Apple choosing OLED for its new iPhone series to be launched in 2019
Published : May 2018
Since the launch of iPhone X, there have been several reports which talk about the major industry players who are investing billions of dollars in the OLED production lines. They are especially vying for the Apple's orders. If recent reports are to be believed, Apple will be launching the three brand new models of iPhone in 2019, all having OLED displays. Though no official from Apple commented on the validity of the rumors doing rounds, some sources claim that as per unnamed Apple official the company has already started planning for the new iPhone models. All these iPhone models would have organic diode panels that are light emitting and the OLED that is being used in the iPhone would have a low-temperature polysilicon (LTPS) LCD quality. Currently, the Japan Display who is one of the leading suppliers of the iPhone liquid crystal display (LCD) screens are lagging behind in the production of the OLED.
The south Korean ET news has published a report which says that Apple would make a complete transition to the OLED by the year 2019. Another news claims that an unnamed official from Apple also said that the company might just stick to the LCD display if there are more than three iPhone models that are scheduled to be launched in the year 2019. Well, most of the people are considering it to be a rumor for various reasons. Companies like Japan Display who is the currently the sole supplier of the LCD displays might see a major setback if the Apple goes for the OLED route.
The technology market trends are constantly shifting and such news is often doing the rounds. Though, those who have been monitoring the Smartphone segment believes that it is high time for Apple to make the transition. The validity of this story will only be proven in time!
© Sheer Analytics and Insights Pvt. Ltd., 2018